Aurora's Expert In Hail Damage Repair
We Take the Dents Out of Accidents!
Revitalize Your Vehicle's Appearance with Our Hail Damage Repair Services
Has your car been the victim of a hail storm? Fear not – Hudson Collision, your trusted auto body repair shop in Aurora, Missouri, is here to help! We specialize in hail damage repair, door ding repair, and all forms of dent repair. We're committed to reversing the effects of Mother Nature and returning your vehicle to its pristine condition.
Our skilled technicians employ the latest techniques and tools to ensure top-quality dent repair. From minor door dings to severe hail damage, we handle it all with precision and care. We understand that these mishaps affect more than just your car's appearance – they can impact its value and your peace of mind. That's why we're here to restore both.
At Hudson Collision, we've built our reputation on quality workmanship, fast turnaround times, and unparalleled customer service. We strive to provide our Aurora community with reliable, cost-effective solutions for all their auto body repair needs.
Ready to say goodbye to dents and hello to a flawless finish? Call to get your FREE Estimate for your hail damage with Hudson Collision today!
Was the parking lot not kind to you? Not to worry. We do door dent and door ding repair too!
First-time customer?
Enjoy a 10% discount on your first hail damage repair service. Plus, refer a friend and receive an additional discount on your next service.
Experience the Hudson Collision difference today – where we put our customers first.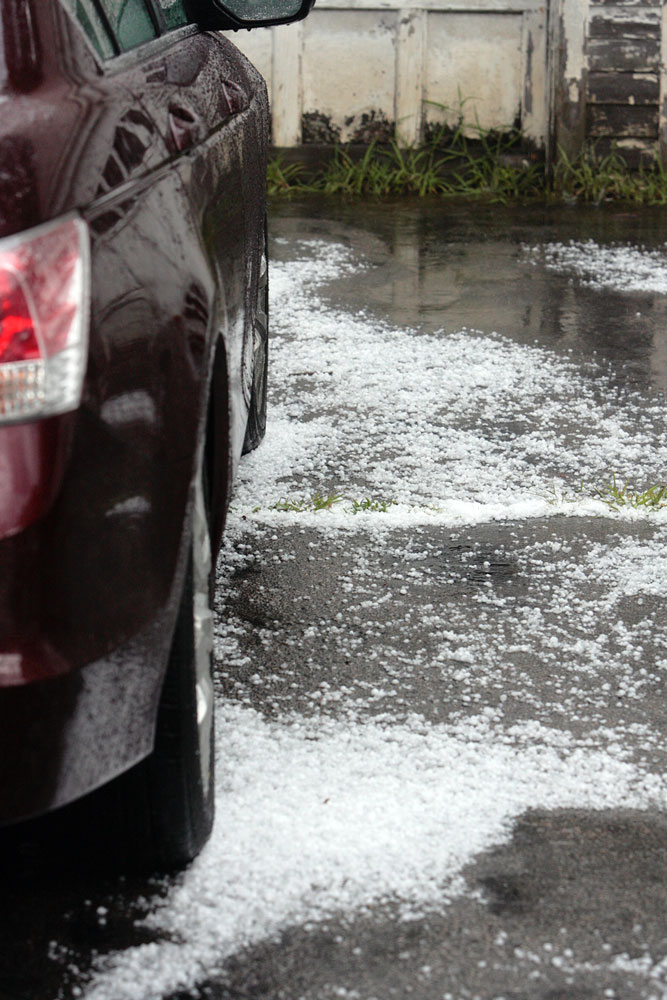 Don't just take our word for it - hear from our satisfied customers.
lil nelson
November 29, 2022.
I had a great experience, my car was repaired perfectly and in a timely manner. Very personal service!
Timothy Douez
November 13, 2022.
Everyone at Hudson Collision are very professional and complete the work on my car in a very timely manner. The guys would called me to give updates on the progress on my car and made sure everything was perfect when I picked it up.
Big Papa Riding America
October 28, 2022.
Had my grandsons 2015 Chevy Malibu in for some front-end damage. Had no appointment just showed up with the damaged vehicle and walked in, was greeted by friendly staff and was helped right away. After taking a look at the vehicle was told they could get it right in for repairs. We dropped the car off on Tuesday and it was ready for us on Friday. Car looked like brand new and looked like it had been washed as well. We are so pleased with the professional workmanship and quick turnaround on the work. I can't say enough good things about Hudson's Collision they are truly amazing at what they do and have awesome customer service. We appreciated being kept informed everyday as to how things were progressing on our repairs. Needless to say that Hudson's will always be our choice for needed auto repairs. On a scale of 1 to 10 they definitely get a 10.
Lauren Robinson
October 24, 2022.
Larry Scroggs
October 17, 2022.
Hudson's is the place to go to get quality work with 100% satisfaction.They are easy to work with and you can count on what they say to be the truth.When I need automotive work done Hudson's will be my "Go To" place.Thank You guys for making my Wyoming hail storm go away.Your integrity is appreciated.Well a year has passed since the hail damage now we had a tree fall on my pickup.Back to Hudson's to get that fixed.I will use Nick and his crew from now on,,You can trust them to do what they say they will do and do quality work.Not a worry at all using Hudson's.Quality and integrity is very evident.Thanks Nick and the guys in the shop,,, hopefully I can come visit and not have something broken...👍
Caleb Wells
August 1, 2022.
Great experience throughout the entire process, I was informed about the status of my truck when updates occurred. When I got it back it looked better than when I bought it. I won't take my bodywork anywhere else.
Brittni Hunter
June 27, 2022.
They did a wonderful job on my terrain after it got plowed by a trampoline in a storm. Looks perfect.
Melissa Faucett
May 25, 2022.
Hudson's was suggested by our insurance company after a "deer incident". We were really pleased with the customer service, extreme courtesy and the finished product!
Enjoy a 10% discount on your first Raptor Tough Protector Coating service. Plus, refer a friend and receive an additional discount on your next service.